Flexible Logistics
& Cargo for Business
Air Cargo Express is your perfect partner and your 1 stop shop for all your needs.
Explore More
speak with expert
Logistics Solutions
Around the World
Air & Ocean Freight Forwarding, Road & Rail Transport, Intermodal & Multimodal Transport Solutions
Explore More
speak with expert
Smart & Simple
Warehousing
Only the best solution is good enough for our customers.
Explore More
speak with expert
Global Logistics Solution
Provider
Air Cargo Express offers freight forwarding, contract logistics and supply chain solutions that connect your business to suppliers and markets around the world. Air, ocean (FCL/LCL), and road freight, and multi-modal solutions to move your goods.
We provide globally integrated end-to-end solutions tailored to our customers' supply chain management needs with a special commitment to industry specific requirements.
Understand the
Procedures
We build long-lasting relationships with our customers through understanding their requirements and providing solutions they can scale.
We offer a range of services to businesses that require delivery of packages and various types of important documents. We have a versatile vehicle fleet and tailored solutions to suit your needs.
01
Quality Management System
02
E-commerce Logistics Solutions
03
Service & Aftermarket Logistics
04
Industry-Specific Competence
Let The Experts Handle Your
Logistics
Air Cargo Express has a professional and hard-working team that is offering standard cargo services. Our committed and enthusiastic team works to give the customers fast and secure services with customs clearance. We are capable to deliver single and complex parcels via air and sea at your convenience.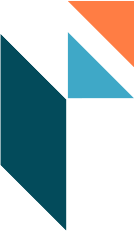 We don't just want to move your goods, we want to understand your business and design a solution to fit your requirements.
Air Cargo Express is one of the best international shipping companies for international clients
I ONLY use Air Cargo Express for my shipping needs. My clients have all come to expect the excellent shipping and handling of their merchandise that Global has to offer. Their expediting team makes it possible to get jobs out last minute if necessary and let us know when it has delivered.
I have been doing business with Air Cargo Express ever since they opened their doors. The staff is amazing! Very helpful and considerate with a sense of urgency. Loads are 99% on time and the rates are very competitive. I look forward to doing business with them for many years to come.
I have had the pleasure of working with Air Cargo Express since finding them while employed at a previous exhibit house. Their entire staff has always proved to be valuable allies in the daily transportation challenges related to the trade show business.
World's Leading Contract Logistics Provider
If You Have Any Questions about Logistics, Please Feel Free to Contact Us
We listen to your needs to provide workable solutions within the criteria of global legislation that are cost effective and above all efficient.